October 25, 2023 9:30 am - 11:30 am
Mary Gibson Training Room, 269 Davey Street, South Hobart 7004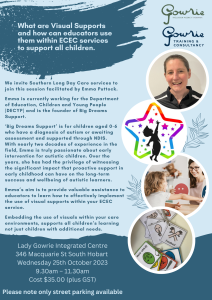 We invite Southern Long Day Care services to join this session facilitated by Emma Puttock.
Emma is currently working for the Department of Education, Children and Young People (DECYP) and is the founder of Big Dreams Support.
'Big Dreams Support' is for children aged 0-6 who have a diagnosis of autism or awaiting assessment and supported through NDIS. With nearly two decades of experience in the field, Emma is truly passionate about early intervention for autistic children. Over the years, she has had the privilege of witnessing the significant impact that proactive support in early childhood can have on the long-term success and wellbeing of autistic learners.
Emma's aim is to provide valuable assistance to educators to learn how to effectively implement the use of visual supports within your ECEC service. Embedding the use of visuals within your care environments, supports all children's learning not just children with additional needs.
Please note only street parking available.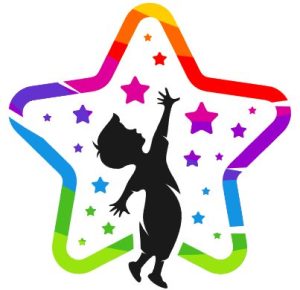 | Ticket Type | Price | Cart |
| --- | --- | --- |
| General Admission | $35 | Tickets are sold out. |